Spring 2022 Cohort Graduates

Ashley Franklin

Alexus McCrae

Quadshawnda Washington
Winter 2022 Cohort Graduates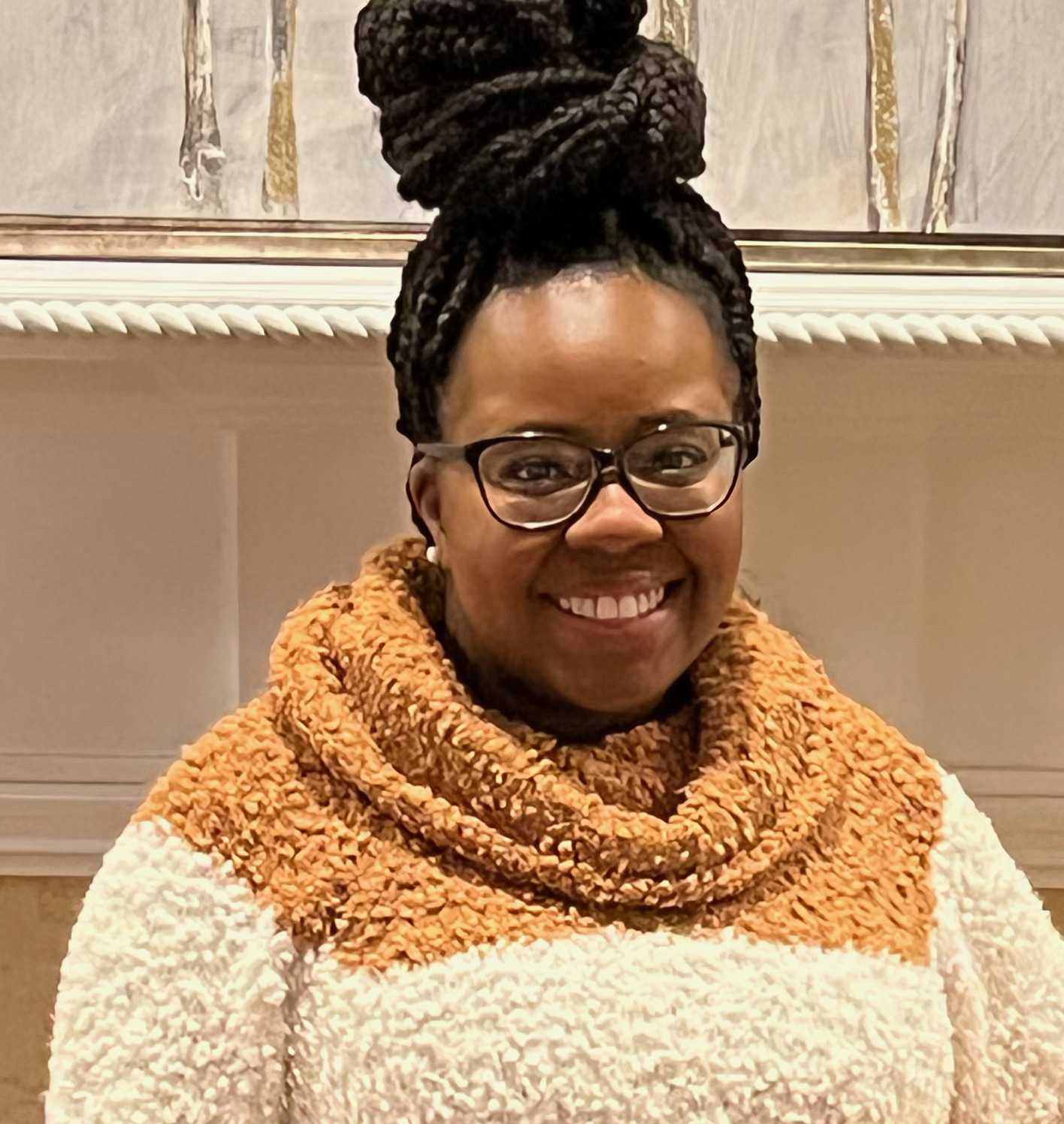 Erika Andrews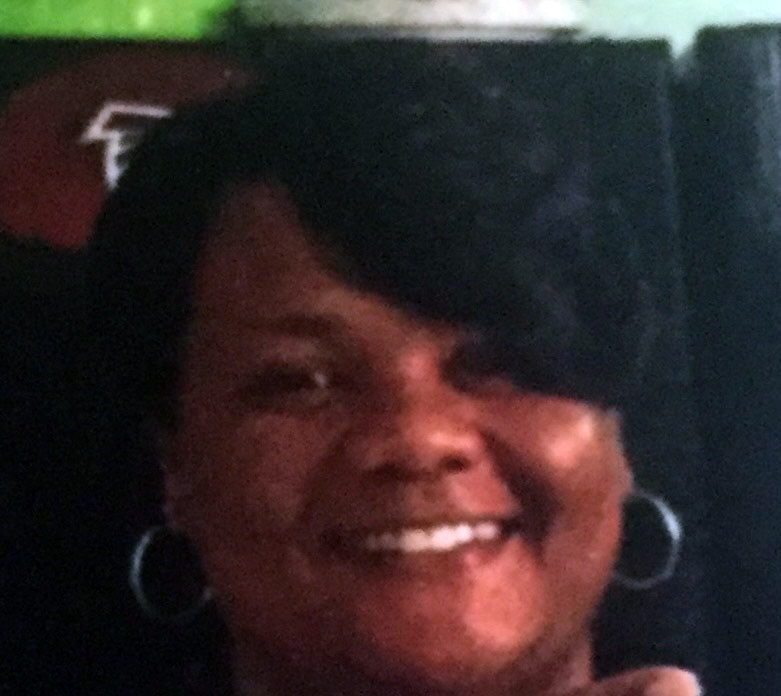 Michele Bagby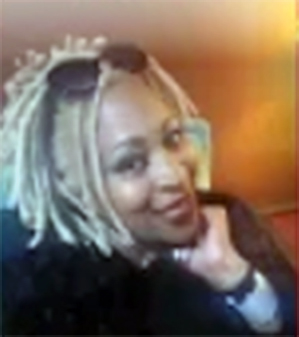 Lachun Brown




LaQuitta Moss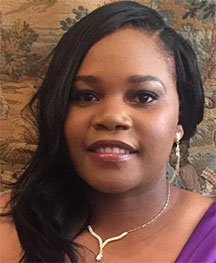 Eurieka Thomas
So You Want to Own a Business Panel Discussion
@ Douglass Theater
Dean of PEP and Interviewer of panel presentation
Facilitators
Dr. Samantha Thompson - Dean of Program
A native of Thomasville, Georgia, Dr. Samantha Thompson is a lifelong learner who enjoys teaching and learning. She is a graduate of Valdosta State University with a Bachelor of Science in Early Childhood Education; from "THE" Fort Valley State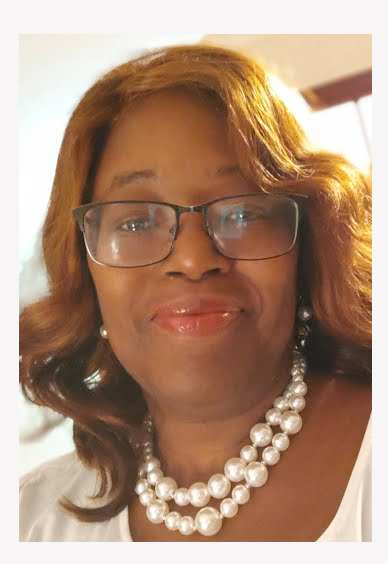 University with a Master of Education in Guidance & Counseling; and from Albany State University with a Specialist Degree in Educational Leadership & Supervision. Additionally, she earned her doctorate degree in Organizational Leadership with an emphasis in Special Education from Grand Canyon University. Each of these degree opportunities have allowed her to serve as a teacher, literacy coach, assistant principal, principal, and collegiate adjunct. She is now thankful and grateful to serve as the Dean of Education for the Professional Empowerment Program for Manna of Hope Resource Center.
Dr. Thompson serves families daily as a trader, investor, and field underwriter. She has three journals available on Amazon.com: "A Queen's Day," "A King's Day," and "Reflections. Several more projects are underway. She is passionate about protecting family wellness, legacy and changing financial trajectories. To connect with her in in one or more of these areas, please submit a request here: https://bit.ly/3nvVfQo
Dr. Thompson is a student, oracle, and servant of God. One of her favorite Scriptures is "I can do ALL things through Christ Who strengthens me" (Philippian 4:13).
---
Dr. Ansley Booker
Workplace Development Professional . is a native of Eatonton, Georgia. She earned her Bachelor of Arts in biology from Georgia Southern University in 2008, where she was a Ronald E. McNair Scholar. Dr. Booker earned a Master of Science in pharmacy from the University of Georgia in 2013, and her Ph.D. in Educational Leadership from Mercer University in May 2019. Her passion for STEM was highlighted in her 2019 TedTalk at the University of Georgia entitled Unhidden Figures: Uncovering Our Cultural Biases in STEM.
In addition to developing STEM curriculum for high school and collegiate students as an adjunct professor, she has served as
a mentor and volunteer for numerous programs in the Macon community including Streets to Success and Real I. M. P. A.C. T. Center, a local non-profit to ensure young girls third through eighth grades are exposed to STEM disciplines. Dr. Booker was the previous Director for the Mercer University Educational Opportunity Center (Federal TRiO Programs) and is the inaugural Director for the Office of Diversity and Inclusion Initiatives.
Her awards and recognitions include being named among Mercer University's Barry Jenkins Award for Outstanding Contributions to Student Life, University of Georgia's College of Pharmacy 60 for 60 Award, ASHE Presidential Medal Local Change Agent Award Honorable Mention, Macon Magazine's 5 under 40 Leadership Issue, The National Women's Empowerment Ministry Anedra S. Williams-Millennial Award of Year, the Macon-Middle Georgia Black Pages Young Entrepreneurs and Professionals, the University of Georgia's College of Pharmacy Distinguished Service Award, Rural Leader Magazine's 40 under 40, Small Town America's Top 100 and both the University of Georgia's and Georgia Sothern's 40 Under 40 as well as receiving Mercer University's Student Affairs Division STAR Award. Lastly, Ansley is a recent graduate of Leadership Macon 2019 and the Urban Leadership Academy Cohort 3. Mercer University's Barry Jenkins Award for Outstanding Contributions to Student Life …..
Dr. Jessica Houston
Named one of the top 50 speakers globally, by "Real Leaders," Dr. Jessica Houston travels nationally and internationally inspiring thousands of college students, corporate executives and conference attendees every year. As a transformational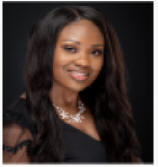 speaker, her messaging and platform are heavily influenced by her expertise in personal growth, leadership development, and mental health, which expands more than a decade. She currently serves as a professor at Purdue University and owns and operates a successful personal and professional development training company. Dr. Houston is the author of the well-received book, Women's Secrets: It's Time to Stop Suffering in Silence, which encourages women to stop masking and suppressing their pain. Her latest book, Profitable Conversations: How to Position Yourself for Expansion, is a resource guide loaded with inspiration, peak performance tips and self-growth strategies. Dr. Houston has surmounted experiences with poverty, depression, low self confidence and intimate partner violence, which fuels her passion for helping others overcome obstacles and lead abundant lives. To connect with Dr. Houston online, please visit www.expectingvictory.com.
Dr. Bridgett McBride
A performance-driven, consistent, enthusiastic, and highly talented accounting and business executive with accomplished experience in the advancement and development of professional organizations by contributing technical expertise, and executing leadership to increase productivity → Experienced in all facets of teaching; praised for leadership and ability to work collaboratively with all shareholders including faculty, staff, students, and the overall community; promotes the best in teaching and creates a nurturing environment for learning; 20+ years of vast accounting, financial management, and business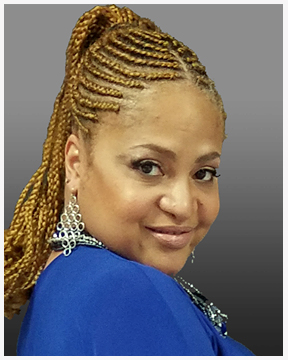 experience ▪ Superior Customer Service; ability to establish and maintain positive relationships with staff ▪ Effective problem-solver and decision-maker; ability to motivate and encourage others to contribute to a team effort; effective oral and written communication skills; exceptionally autonomous, persistent and competitive ▪ Excellent interpersonal and negotiating skills; adaptable to new concepts and responsibilities ▪ Proficient in handling diverse tasks simultaneously; detail-oriented, efficient, organized professional with working knowledge of varied systems; possess strong analytical and problem-solving skills ▪ Commitment to furthering the success of the team members, as well as delivering quality individual performance in a high-pressure environment ▪ Microsoft Word, Excel, PowerPoint, Outlook Express, Microsoft Windows XP, Microsoft Office, QuickBooks, Great Plains, BANNER, Oracle, SAP, WordPress and Google Drive EDUCATION DOCTOR OF BUSINESS ADMINISTRATION (D.B.A), ACCOUNTANCY October 2018 ARGOSY UNIVERSITY, ATLANTA, GEORGIA MASTER OF BUSINESS ADMINISTRATION (M.B.A.), FINANCE May 2011 CAPELLA UNIVERSITY, MINNEAPOLIS, MINNESOTA BACHELOR OF BUSINESS ADMINISTRATION ARTS (B.B.A.), ACCOUNTING June 1995 FORT VALLEY STATE UNIVERSITY, FORT VALLEY, GEORGIA GRADUATE COURSEWORK ACCT 610 Financial Accounting January 2004 University of Maryland University College, Adelphi, Maryland EMPLOYMENT B r i d g e t t M c B r i d e C u r r i c u l u m V i t a e P a g e 2 | 5 Adjunct Faculty American InterContinental University 2019 - Present
Dr. Tonya Coons
TONYA L. COONS, PHD EDUCATOR | AUTHOR | VISION COACH
Dr. Tonya Lofton Coons is a vision coach, author, 22-year educator, and curriculum designer. A native of Macon, specifically Pleasant Hill, Tony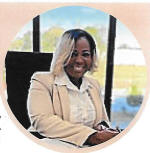 a received her Doctor of Philosophy Degree (Ph.D.) In addition to her personal vision, Tonya currently lives her professional vision by working for the Bibb County School District as a School Improvement Coordinator. Prior to this, she was employed by Charlotte-Mecklenburg Schools, in North Carolina, and served as an edTPA Scorer for Pearson-The World's Learning Company. She is the Former Director of Gifted/ESOL for Bibb County and curriculum writer for South Carolina Department of Education. Across states, Tonya is highly respected for equipping leaders to positively impact the lives of youth and adults. As a poised transformer, Dr. Tonya L. Coons is committed to being a deliberate learner, instructional designer, extraordinary teacher, and international Edupreneur. She lives by Romans 12:2, which reflects in her mantra: If you're going to be, be the best!
Dr. Keela Malone
1982). Her career as a secondary teacher started in New Providence and Andros islands. Upon completing one year of teaching, Dr. Malone immigrated to the United States to continue serving as a high school teacher in Macon, Georgia. After ten years of outstanding service and earning a Master of Education Degree in Administration and Supervision from Northwestern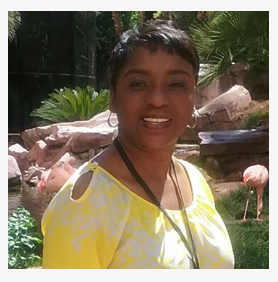 State University of Louisiana (August 1994), she became an assistant principal in the Bibb County School District (October 1995). Because of Dr. Malone's desire for continuous learning and advancement in the field of education, with distinction, she earned a Specialist Degree in Education Leadership from Georgia College and State University (August 1999) and a Doctoral Degree in Education Leadership and Supervision from Argosy University-Atlanta (May 2006). In July 2006, Dr. Malone became a principal. During ten years of elementary and secondary principal shi,, Drr.Malone was recognized as a high performing leader who positively and professionally impacted the lives of children, youth, adults, and the community by demonstrating best practices in curriculum, assessment, instruction, and operations throughout her tenure in International Baccalaureate, Title I, and Priority designated schools and specialty programs.Malone was recognized as a high performing leader who positively and professionally impacted the lives of children, youth, adults, and the community by demonstrating best practices in curriculum, assessment, instruction, and operations throughout her tenure in International Baccalaureate, Title I, and Priority designated schools and specialty programs.
In June 2017, Dr. Malone retired and became an education consultant from January-May 2018. From 2018 to date, she serves as the Head Start/Early Head Start Assistant Director, Macon Bibb County Economic Opportunity Council, Incorporated, Macon, Georgia.
Sylvia McGee
Sylvia Williams McGee, a native of Macon, is a community engagement volunteer who seeks to serve in helping to make the Macon-Bibb County Community a better place to live for all. She currently serves as Chairman of the Macon - Bibb County Land Bank Authority; Chair of the uth Hartley Mosley Memorial Women's Center and President of the Alumni Advisory Board for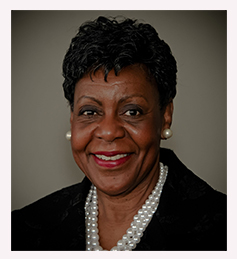 Leadership Macon. She is the Immediate Past President of the Macon (GA) Chapter of The Links, Incorporated and past National Vice President of Jack and Jill of America, Incorporated.
Sylvia received a Bachelor of Arts (cum laude) from Tift College (1974) and a Masters of Social Work from the University of Georgia (1976).She also studied at the University of Virginia Darden School of Business and Harvard School of Business.
Sylvia has received several awards and recognition such as Georgia School Social Worker of the Year (1998); Robert Hatcher Leadership Award (1996) and Outstanding Leadership Award for Jack and Jill of America, Inc. (2000). Most recently the Teacher of Excellence Award given annually at the Golden Eagles Ceremony has been named in her honor (2020)
In 2011, after 35 years of service, she retired from the Bibb County School District. There she served as School Social Worker, Director of Student Support Services and Deputy Superintendent. She also served one year as Acting Superintendent.
Sylvia served as Project Manager of READ UNITED an initiative of United Way of Central Georgia (2016 - 2020). In the program, which was funded by AARP Foundation and the Peyton Anderson Foundation, volunteers are recruited and trained to tutor students in Kindergarten - through third grade with the goal of having students reading proficiently by the end of third grade.
She is married to Terry D. McGee, a retired accountant and she is the mother of two adult children, Terese L. McGee and T. Dwight McGee, Ph.D. She is the grandmother of triplets . She is a third generation member of New Hope Missionary Baptist Church.
Katrina Cohens

Katrina Cohens is the CEO and founder of Cohens Consulting Services, LLC. Ms. Cohens is also, a certified Master Life Coach, which includes professionalism, happiness, life purpose, and goal success coaching. She is a proven professional with 20+ years of experience in financial management (4 years-Vice President level), with an emphasis on leadership, client service excellence, operations, production, performance expectations, and employee relations. Ms. Cohens is a resourceful problem s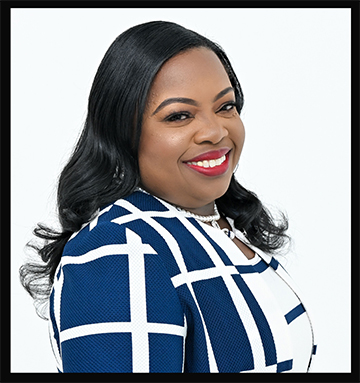 olver and planner with the ability to analyze, collaborate and communicate to achieve specific goals and performance standards. She achieves success through perseverance, self-discipline, and commitment.
Ms. Cohens has a Master of Business Administration Degree, and a Bachelor of Arts Degree in Public Administration. She has certificates in Strategic Management, Nonprofit Management, Human Resource Management, and Diversity-Equity & Inclusion.
Since moving to Macon in 2018, Ms. Cohens has been recognized and spotlighted as one of Middle Georgia's young professionals and featured in the Macon-Middle Georgia Black Pages Resource Guide, and her business was spotlighted by Macon Magazine and Macon-Bibb County in 2022. She is the recipient of the Julian V. Smith Community Service Award. Ms. Cohens is a shining example of community advocacy and dedication through faithful service and leadership. She invests in her community and adds real value with her selflessness, generosity, and passion for helping others. Ms. Cohens is a committee member of the Joshua's Wish Organization (that supports childhood cancer research), and she serves on the board for Career Women's Network of Macon as the leadership chair.
Ms. Cohens is a natural motivator that is results driven to transform individuals into extra-ordinary leaders by changing mindsets. She has a passion for helping others achieve success.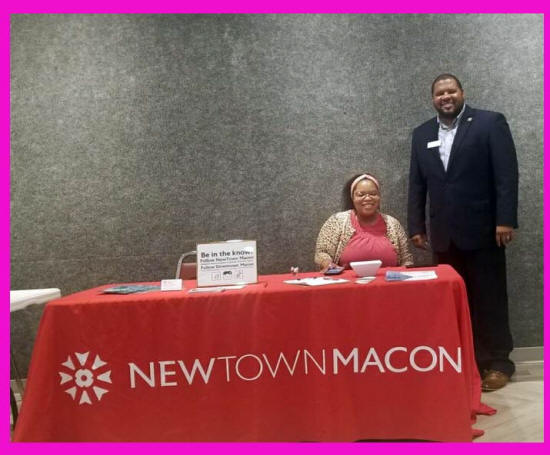 So You Want to Own a Business Panel Discussion presenter Ricardo Cordew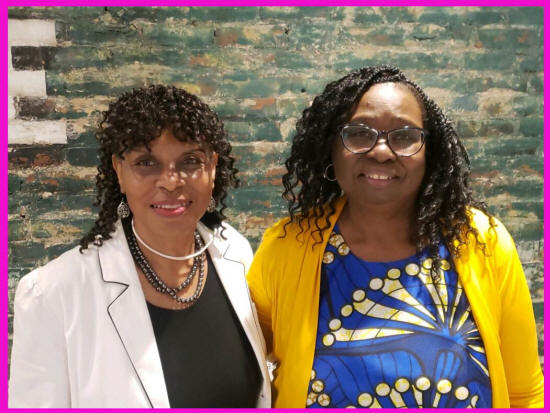 So You Want to Own a Business Panel Discussion, September 10, 2022
@ Douglass Theater
Manna Board of Directors member Joyce Denson and director Mary Whitfield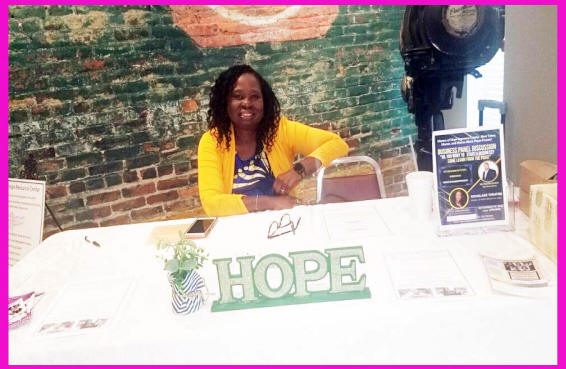 Mary Whitfield sharing about all Manna Programs, especially
the outstanding Professional Empowerment Program