Manna of Hope Resource Center Homepage
"Providing a Bridge of Hope For Females"

| | | | |
| --- | --- | --- | --- |
| | | | |
| Ephraim Peak recognized for his service to Manna of Hope Resource Center | | A good time was had by all at the Valentine Luncheon. | Minister Mary Whitfield |
Educating - Inspiring - Empowering Females

Our Vision
Females are empowered to maintain healthy families, wholesome relationships and pursue economic stability.
Our Mission
We are a Christian nonprofit agency that provides learning and counseling opportunities for the emotional, financial and social well-being of females and their families.
<![if !vml]>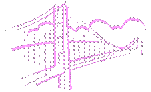 <![endif]>
*****
Getting Professional Insight Program
Private consultation by licensed professional counselors (females 11 and up)
*****
Being a Better Me Life Skills and Enrichment Sessions@
Dempsey Apartments for Seniors and Southside Church
and
The Wellness Center Cancer Well Fit Program
**
Tea Party Time with a Twist of Learning@
Magnolia Manor for Seniors
*****
Women on Point Technology Training Program
All teaching and counseling services are free to the participants
*****
Recent Special Workshops and Events
Girls Enrichment Activities
Senior Prom for Real Sassy Seniors
Sharing Woman to Woman
Providing a bridge of hope: educating, inspiring and empowering females of all ages
CMan Solutions, LLC
Copyright 2015.CMan Solutions, LLC. All Rights Reserved.