Manna of Hope Resource Center Homepage
"Providing a Bridge of Hope For Females"

Gospel Singer, Dottie Peoples INSPIRING women.

The best love we can give is when it's offered without strings attached. Such is what happened on Valentine's Day Eve at the Broom Tree, a place of recovery for women.

A good time was had by all at the 2018 Valentine Event.

Minister Mary Whitfield, Director,
Manna of Hope Resource Center and EMPOWERMENT guest.
Educating - Inspiring - Empowering Females

Our Vision
Females are empowered to maintain healthy families, wholesome relationships and pursue economic stability.
Our Mission
We are a Christian nonprofit agency that provides learning and counseling opportunities for the emotional, financial and social well-being of females and their families.
<![if !vml]>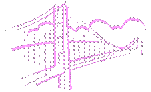 <![endif]>
*****
Getting Professional Insight Program
Private consultation by licensed professional counselors (females 11 and up)
*****
Being a Better Me Life Skills and Enrichment Sessions@
Dempsey Apartments for Seniors and Southside Church
and
The Wellness Center Cancer Well Fit Program
**
Tea Party Time with a Twist of Learning@
Magnolia Manor for Seniors
*****
Women on Point Technology Training Program
All teaching and counseling services are free to the participants
*****
Recent Special Workshops and Events
Girls Enrichment Activities
Senior Prom for Real Sassy Seniors
Sharing Woman to Woman
Providing a bridge of hope: educating, inspiring and empowering females of all ages
CMan Solutions, LLC
Copyright 2015.CMan Solutions, LLC. All Rights Reserved.